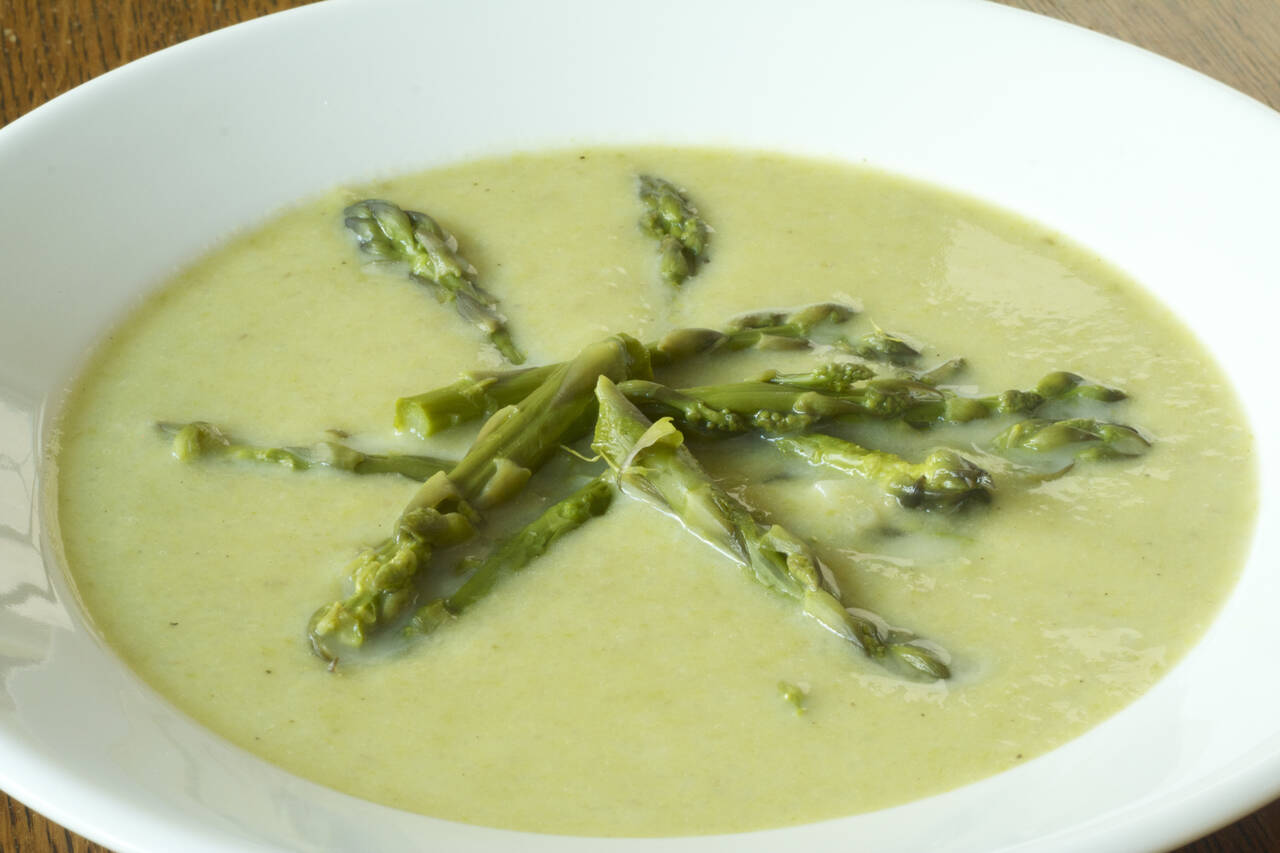 Ingredients
1 stick of butter
1 -2 cups chopped onion
1 cup celery chopped
6 cups chopped asparagus
2 cups water
4 cups whole milk
4 cups half and half
1/2 teaspoon white pepper (can use regular)
Dash of nutmeg
11/2 Tablespoon chicken base ( * this is the key to this soup read below) 1/2 cup cheddar cheese shredded,
1/2 cup Swiss cheese shredded
2 -3 T cornstarch
Instructions
In a large soup stockpot, saute onions and celery In the butter until translucent. Add 2 cups water and bring to gentle boil.
Add asparagus cook until tender.
Remove about 2 cups of asparagus from the pot, and puree in blender reserve for later use.
Add milk and half and half to the pot heat slowly until hot but not boiling. Add chicken base, nutmeg, pepper, and pureed asparagus.
Dissolve cornstarch in a small amount of cold water and mix with fingers until smooth and lump free, save for later use.
Turn off heat and both cheeses. When all is melted add the cornstarch mix to thicken soup in needed. (This is always the biggest challenge to get the soup to thicken, I have sometimes taken a small amount of the soup and put in a small pan added extra cornstarch made very thick and then added to the rest of the soup.).
Add the remaining cooked asparagus, and serve. You can add a little more cheese at the time of serving if you'd like.
• Chicken base can be found in the soup section of your grocery stores, it's called Better than Bouillon chicken base. It is a must have for this soup.
http://www.owyheeproduce.com/spring-recipes/cream-of-asparagus-soup/